Introducing
Side Door Butcher Shop addition at Diamond Point Shadows. We will open the times between 10 am-2 pm each Thursday-Saturday for ordering and picking up your favorite Diamond Point meats to prepare at home.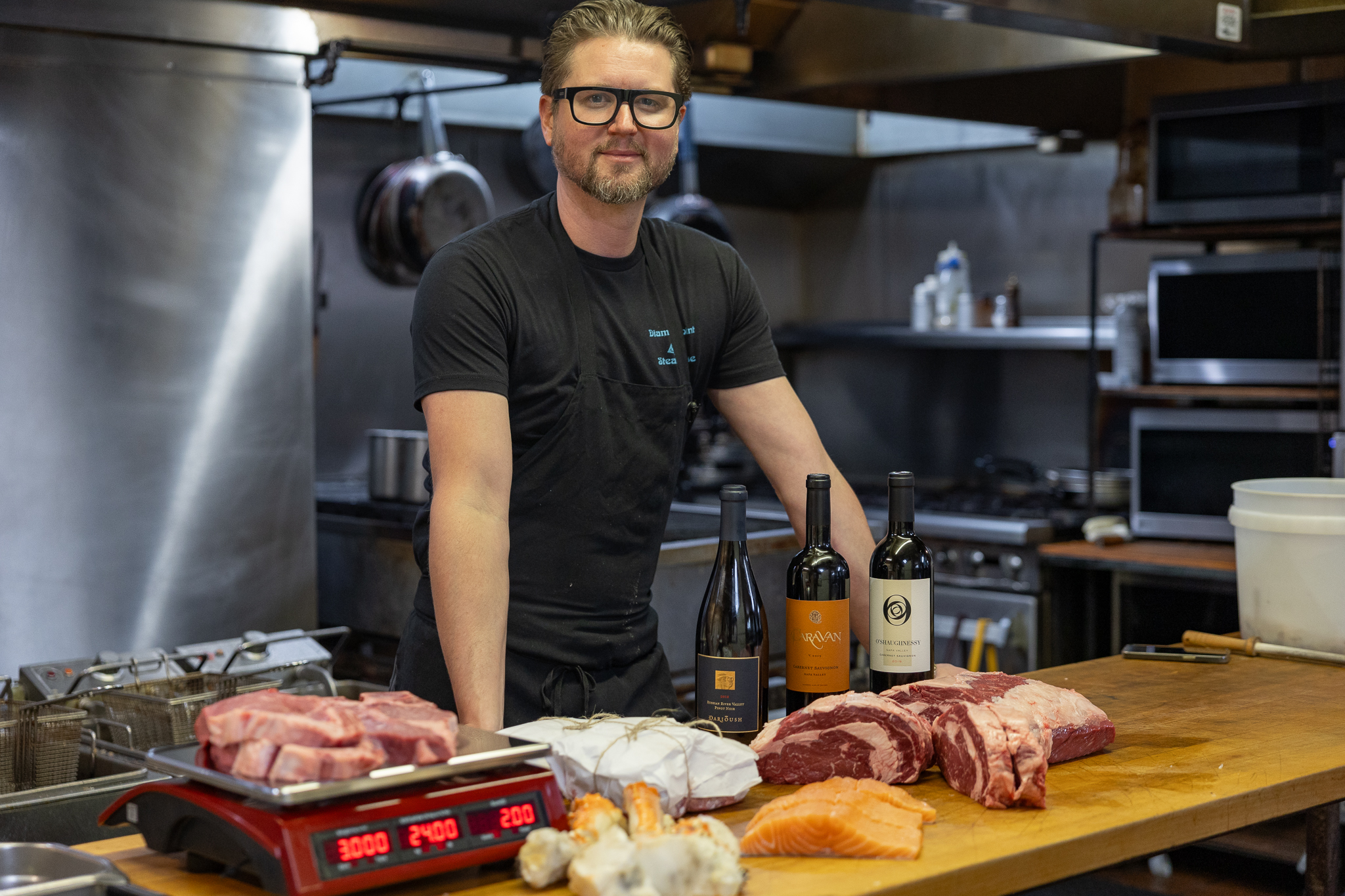 Butcher Shop Menu
Ribeye $26/lb
Porterhouse $26/lb
Filet Mignon $32/lb
Salmon $14/lb
Gulf Shrimp $17/lb
Lobster Tail $MP
Crab Legs $MP
Bottle Wine $MP
Due to the operational demand of the restaurant,
we will only be able to fulfill orders within the times listed above.